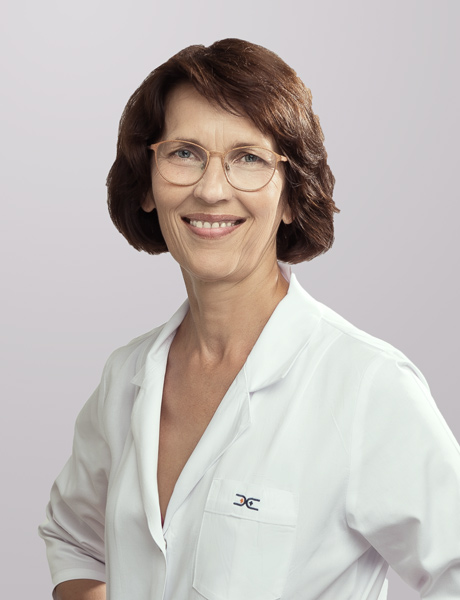 Assoc. prof., MD
Doctor Dementaviciene Jurate
Darbo laikas
II,IV,V
3.30 p.m.-8.00 p.m.
since 1984
professional experience
88 000+
radiology exams during her career
40 000+
CT exams during her career
Performs computed tomography and magnetic resonance imaging exams.
She has gained extensive practical experience while examining patients at one of the largest health facilities in Lithuania, Vilnius University Hospital Santaros Klinikos. Associate professor and lecturer at the Faculty of Medicine, Vilnius University.
Continues her professional development in Lithuania and abroad (Switzerland, Germany, France, Spain, Poland, Latvia, etc.).