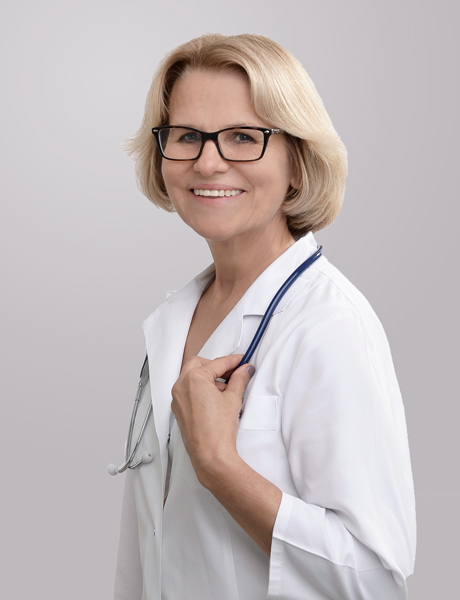 Doctor Slavuckiene Regina
Darbo laikas
I, II
8.00 a.m.-12.30 a.m.
III,IV
3.00 p.m.-7.30 p.m.
V
3.00 p.m.-7.00 p.m.
VI (only Holter-monitoring fourth and fifth Saturday of the month)
8.30 a.m.-14.00 p.m.
since 1985
professional experience
90 000+
consultations during her career
Regina Slavuckienė performs clinical physiology examinations—resting electrocardiogram, holter monitor test, 24-hour blood pressure monitoring, heart ultrasound, and respiratory exams (spirometry).
As part of her continuous professional development, she regularly participates in Lithuanian refresher courses.
Services
Diagnoses and cures these diseases
High blood pressure (hypertension, arterial blood pressure (ABP))
Heart failure
Heart rhythm disorders (arrhythmia)
Ischemic heart disease (IHD)
Myocarditis
Myocardial infarction (heart attack)
Usually prescribes and performs tests and procedures as follows
Heart ultrasound
Resting electrocardiography (EKG)
Holter monitor test
Long-term blood pressure monitoring
Spirometry, etc.